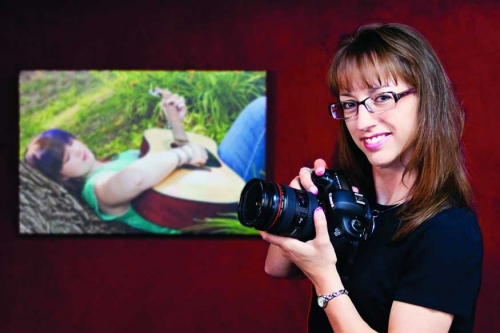 "Photography is a love affair with life." – Burk Uzzle
As a professional photographer, my job is to capture a moment in time that once passed will be gone forever and impossible to reproduce. When I take a photograph, I get the amazing opportunity to participate in another's life by capturing and freezing a moment in time. As your chosen professional photographer, I strive to meet all of your expectations through professionalism, innovation and collaboration.
Working as a professional photographer, I specialize in photos that are natural and realistic, that capture the truest essence of each moment from weddings to maternity shoots and newborns to commercial work. There is no photograph too big or too small. I have the knowledge and ability to shoot multitude of different settings including but not limited to: engagements, weddings, maternity, newborns, children, families and commercial opportunities.
My love of the world around me propels my desire to capture your special moments through the lens of my camera. I take a photojournalist approach to everything, telling a story as I go. I strive to discover those things that not everyone sees and present them creatively. Sometimes the best photos aren't a posed portrait, but the sweet moments in between: a bride holding hands with her flower girl when no one is watching, a father gently kissing a baby's head, a child's true joy at throwing a stuffed animal in the air. My promise is find those artistic images that take your breath away and capture them for all time.
Photography is not only my business, but my passion and love affair. I capture thousands of unspoken words with a single click of the shutter. When you're my photography client, you're a member of my family. I work to build a lasting relationship with each of my clients, capturing not just a single moment in time, but a multitude of moments by building a mutual rapport.
By allowing me to work as YOUR professional photographer, I will not only meet your expectations but attempt to exceed them on every occasion.