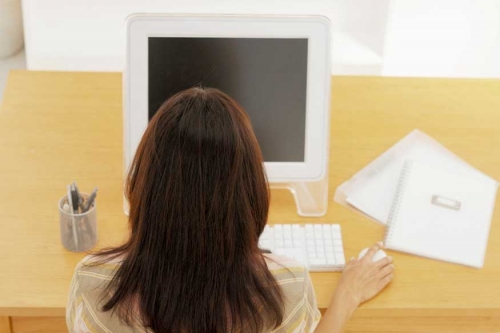 To me, design is many things. Most importantly it is about conveying a message to the viewer that is clearly understood and visually appealing. An effective message without having the proper design means everything else will just fall apart. It's kind of like just words on a page, boring. Those two things are essentially the foundation of everything in my designs.
Computers are now a viable tool for graphic design. My youth, my adolescence, my art school training, all was spent learning the foundations of design, even before I started working with a computer. This included the study of life forms, mechanical drawing, perspective drawing, color theory, spacial relationships, typography, and layout. All of this encompassed mediums such as pencil, paints, brushes, and paper as my tools. Along the course of this time I've also had the interest of photography and writing. Two things which I have become to master professionally.
In the world today, terminology such as dpi and digital are thrown around as a way to encompass a complete design
formation. Yesterdays use of pencil and paper translate to the use of a computer and software applications today. All are simply tools that any experienced designer uses. Those tools cannot create design solutions themselves, they must be used by a trained, talented, and experienced designer. That is when all the pieces come together into a complete creative solution.
Like most designers I get inspiration from everything around me. Nature, people, animals, and predominantly music. I do my best work with my iPod and headphones. Inspiration is a large part of my design process. Instant inspiration sometimes happens, sometimes doesn't. I try not to force it because the best ideas will come to me when I am patient. There are no rules for when ideas materialize. It can be anytime; while I am driving, trying to sleep, listening to music, watching tv, being with friends, or visiting places I enjoy. I always make sure to put those creative ideas on paper.
I work with clients that need anything from business cards to billboards, logos to letterheads, advertisements to announcements. I can handle just about any project thrown my way, branding for my client as I move along. I can deliver a beautiful design solution on time and within specs. My goal is to take all of your thoughts and ideas and mold everything into a complete project. From the start of sketches and thumbnails to the end result, I provide to my clients the confidence and peace of mind that no matter what directional turns develop or unexpected road blocks appear, I possess the knowledge, abilities, and desire to complete the project to the very end. Having a satisfied and happy client is the best reward I could ask.
I love being a designer and I love being creative. I am constantly learning and developing my skills and ideas in different directions. I enjoy expressing myself through design while simultaneously being inspired by and inspiring to my fellow designers.
Don't keep your creativity to yourself, share it with the world.